From the campsite Royan is the closest town to the coast, but there is much more to do than just a day at the beach. On the way to Royan it is hardly a detour to visit Talmont-sur-Gironde or to take a ride with the Train des Mouettes in Saujon. And then there is the Zoo of La Palmyre in Les Mathes. Below you will find links to these and some other sites.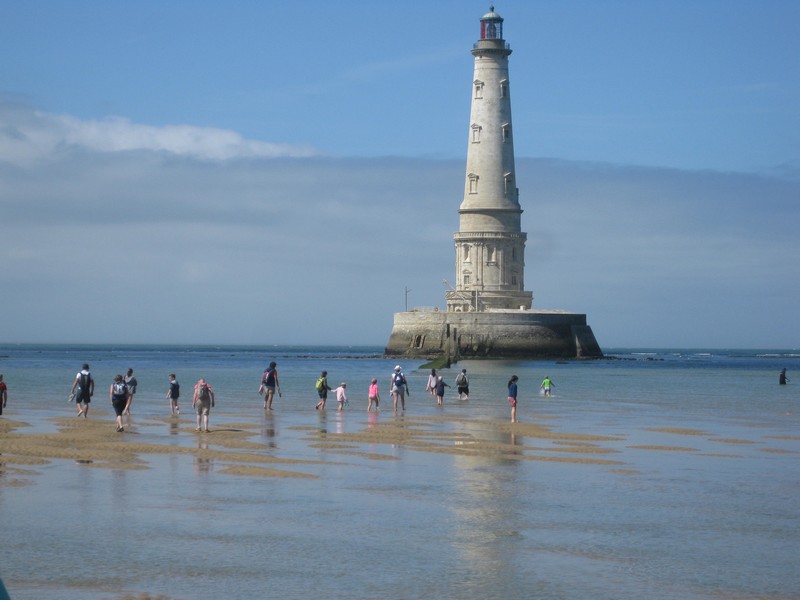 The Cordouan lighthouse
Our favorite is a visit to the Cordouan Lighthouse. There are many lighthouses that can be visited and there are also many lighthouses in the sea. But in the whole world there is only one lighthouse that stands in the sea and can be visited.
It is advisable to check the timetable on the lighthouse website, as it depends entirely on the tides. The arrival at the lighthouse is just before low tide and so the last few hundred meters are done in knee-deep water. After the visit to the lighthouse the sandbank will be dry and the ideal place for a picnic. Anyway we had a very nice day as the pictures show.